The barn is 28 meter long and
13 meter wide.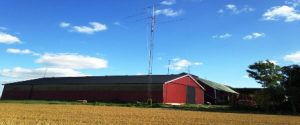 Inside the barn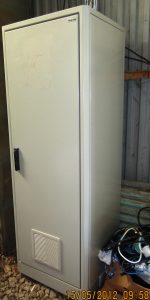 Here is the inside of the cabinet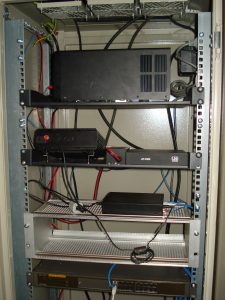 The cabinet consists of the following equipment
Remoterig 1258MkII
Icom 706MKIIG radio with LDG antenna tuner
A 30 amps psu that operates all 12 volts.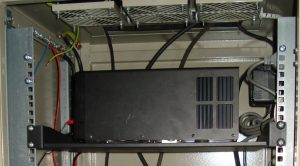 The logic that controls about 12 different function such as
Selection of the antenna, which antenna is active, restart the system,
ground down everything if Tor is on the way with the hammer and more.
The relay box vhf uhf with two choices
The communication with this is via two pieces Simoco vhf radio
This sits in the cabinet