Under construction
Hello and welcome to my Radio Page a h
obby that i've been interested in
finaly become a reality.
In the mid seventies the radio  started with 27Mhz. The equipment was a President Mc Kinley 26-30 MhZ.
A

mplifier 200watt, antenna Superscanner. With this i had many qso with Europe, USA, Australia, South Africa, Canada. When the neighbors started complaining that i was interfering with their Television  i had to turn off the amplifier.   Passed the certificate  091121. callsign SA7BII
Pictures at the visit of SM7BUA Mats SM6FKT Bosse SM7KSZ Sune autumn 2021
We started at remoteqth out in the country which I call the barn

From left SA7BII SM7KSZ SM7BUA Mats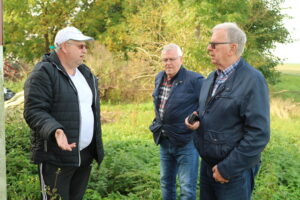 From left SA7BII SM6FKT SM7BUA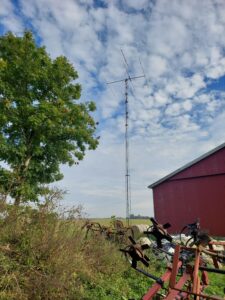 The tower at the barn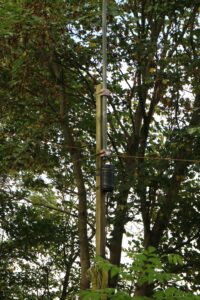 Vertikal for 40 meters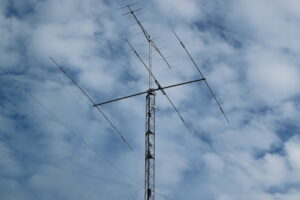 Antennas in the tower
Then out to a forest outside Eslöv where I have some antennas up in the trees.
Dipol 80m 15 meters up
Loop 80-10 meters 20meters up.
EFHWA 39,8 meters long about 25 meters up.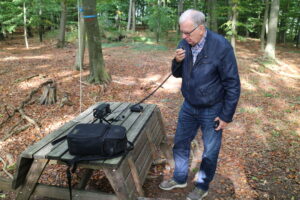 SM7BUA Mats with IC 705 and dipole antenna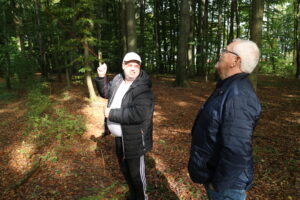 Bosse wonders how I got the antenna up so high
Video with Mats and Bosse talking to SM7HZK Bo 1 Watt